Cool Off Sit Down Relax..
The Lewis County Park offers a full sized swimming pool with two large water slides, a kiddy pool, two diving boards, three water features, two smaller slides, and plenty of sun. Whether you are coming to relax by the pool or enjoy the excitement that the pool has to offer we have you covered.
---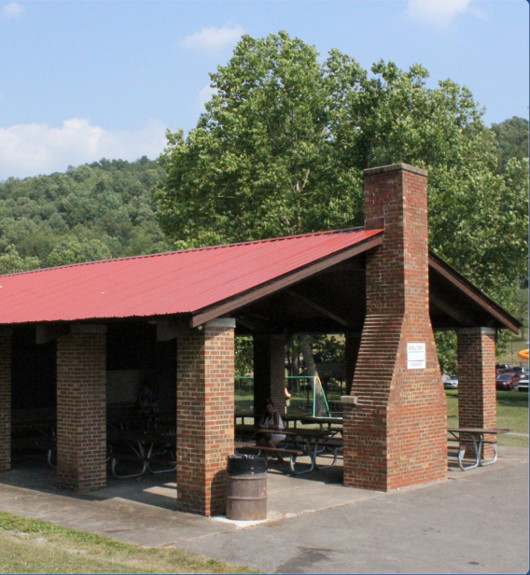 Pavilions:
The Lewis County Park serves as the perfect venue for your next outdoor get together. With plenty of activities to keep the family entertained, it makes for the perfect place for birthdays, business outing, school parties, or just a family picnic.
Largest Shelter option: The Lewis County offers 5 separate pavilions for rent. Our largest pavilion offers a kitchen with running water, refrigerator, stove, and bathrooms attached the pavilion.
What is included: All 5 pavilions have a permanent charcoal grill or cooking option; (renter must provide their own charcoal.) They have concrete and gravel floors and picnic benches are included.
When are the open: These pavilions are only available during the Lewis County Parks summer season May through October.
How to rent: Reservations can be made on the first business day of the year for the following season. Call or visit Lewiscountypark.recdesk.com to make a reservation online.